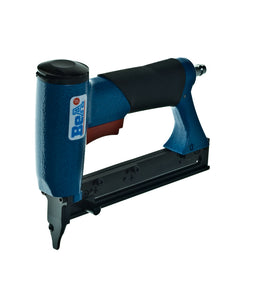 BeA
 S125-569 18 Gauge Headless Pinner for 9/16" to 1" Headless pins.
PRODUCT DESCRIPTION
Industrial grade 18 gauge pinner. Well-balanced and powerful for prolonged use and extended service life.
made in Germany
full metal body and magazine
driven pin is virtually undetectable
integrated silencer
ergonomic design
low air consumption
one year limited warranty
PLEASE NOTE: this tool uses 18 gauge headless pins rather than 18 gauge brads. If you need help finding an 18 Gauge brad tool, let us know.